Website optimization is not rocket science; it is also not that easy. There are several things to take care of while optimizing a webpage for lead generation. Adding a Call-to-action button on your site won't trick you. Marketing departments collaborate with web designers and experts to design the company's site to optimize it. This article will help you with the whole procedure and guide you to optimize the organization's website for high conversion rates. Read till the end to understand all steps you need to follow.
However, to understand web page optimization, one must learn about the website lead generation process and the importance of a website in it.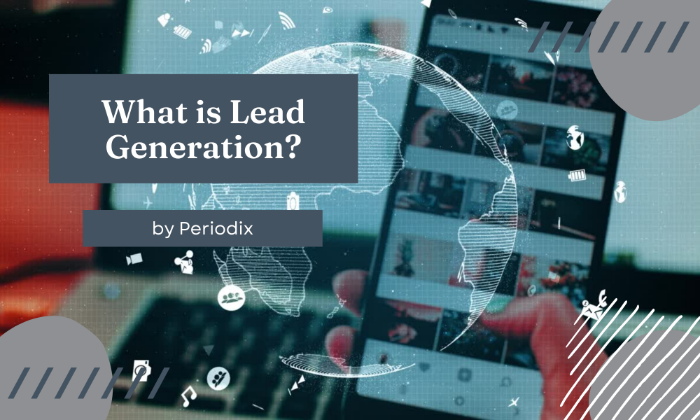 What is Lead Generation?
It is a process that marketers carry out to approach prospects in the market. There was a time when a customer approached organizations for products; however, with increased competition, now organizations have to outreach and persuade consumers in the market to become their regulars. The process looks easy and fast, but it isn't; sometimes, persuading a lead can take days or even more, and marketers use their expertise to gather clients.
In a nutshell, lead generation a process adopted by an organization to approach prospects. They gather contact information of potential consumers from several sources and redirect them to their webpage to persuade them to become regular clients. Communication is initiated among both parties to finalize the trade. However, throughout the process of gathering customers, the company's website plays the most important role.
What Role does Website Play in Lead generation?
Site plays the most important role in customer creation. A highly optimized website is essential to gather prospects and educate them. Website can easily help gather data about the clients; a small CTA strategically placed on a homepage can do wonders for the marketing departments. The site's design plays an important role in gathering prospects' personal information. Place forms on the main website to gather information about the users visiting the website. This article will help you learn how to optimize the website to generate leads.
Importance of Website
As mentioned earlier, webpages play a vital role in gathering consumers to introduce the business and the product. It has all the basic information regarding the organization and its products and services. Consumers can get educated by visiting the web page and often leave their information. Following are some benefits of a highly optimized website for lead gen:
Nurturing Prospects
It can nurture clients for website lead generation by providing them with basic information about their products or services. This data provided and comparison on the main webpage can highly influence the consumers and result in a conversion. Nurturing clients is very important for a high conversion rate, and the procedure done through the official website has the highest conversion rates, as shown in studies.
Gathering Data
CTAs can be placed on the homepage to redirect to a landing page for lead generation. However, it is not important when it comes to the official site. Marketers can place forms on the web site's main page as popups to gather information about the people visiting their official site. It is the easiest and most reliable method of collecting information about possible clients.
Initiate Communication
An optimized website provides an online chat facility to users to help answer their common questions. AI chats bots can be utilized to answer customers' queries; this initiates a smooth communication between both parties, which can influence the trade later. On the main site, chats can make a huge difference in initiation communication and help website lead generation.
10 Methods to Optimize Website lead generation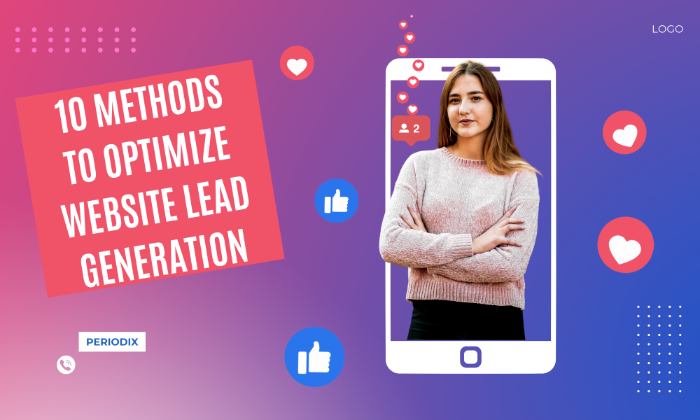 Optimizing a website is easier said than done; it's a long procedure but has its perks. These 10 simple tricks are easy to learn and can help gather information about people and then persuade them to become customers. The methods of website optimization are as follow:
Placing Form on High Traffic Pages
To improve website lead generation, it is essential to know how your website performs. Marketers can only improve their websites if they know how it is performing. Each website has some lead generators that bring traffic to the website. Traffic is mostly directed to a specific page that provides some specific information. Leads come from social media websites, email marketing, blog posts, or live chats. Now marketers need to identify that channel and learn the reason for the traffic. Social media pages are a great channel for gathering prospects; consumers learn something about the product and then click on the link. Email marketing and blog posts gather users the same way; however, users visit live chats to get answers to their queries.
Marketing departments should learn about the pages of their website that are gaining more traffic than others. If it's from blog posts, social media pages, or email marketing, update those pages and provide more engaging content. Placing a strategic form can even help gather data about the prospects. Add content that engages them and resolves their problem, so they become more likely to spend time, improving your lead generation strategy.
Evaluate Performance of Lead Creation Channels
Evaluating lead generation channels is pretty important if marketers' interest is to improve those channels. Several channels bring prospects to the website; the marketing department needs to evaluate all of those channels to learn which one is performing better. Several channels can be utilized, and each one has its benefits. The information, their method, everything differs, so it is essential to evaluate and find which one is performing better and then improve on those channels that are performing poorly.
Evaluating CTAs and landing pages is essential for improvement; however, it can be difficult for marketers to evaluate them and find the better performing CTAs or landing pages. Tools can be integrated with the site to learn about the performance of call-to-action buttons and landing pages. You can learn about the number of visitors and how many visitors leave their personal information. These tools also provide suggestions to improve the sources that generate leads. Organizations can improve poorly performing sources by comparing them to the high performers. Improving poorly performing sources based on high-performing sources can improve their performance.
Optimize Steps of Website lead generation Process
Optimizing these steps means taking consumers on the right path. Showing your customers the right path is essential when utilizing the website for gathering information. Customers land on a web page through different sources; it should be related to the offer presented in the CTA. If the landing page differs from the offer provided, customers are not getting what was promised and can leave easily.Marketers need to learn that providing the information related to the offer is essential. Later, the link added to the landing page should also be related to all the information provided. A landing page about perfumes cannot further redirect consumers to a watch selling. This would be a step out of line. Improving the steps taken towards gathering data is essential if steps taken in the procedure don't match, it can be a disaster. In lead gen, each step has to be taken precisely.
A/B Testing on Sources
Testing your lead generation sources is essential for finding the right mix; experience is the best teacher, and this is the main guru in gathering prospects. You can rely on testing because marketing departments mostly learn by testing in the field. Each product has different types of clients, and to attract that client approach method should be different. Therefore, experimentation and testing can help find the right mix of steps. The sources that should mostly be experimented on are CTA, landing pages, thank you, and the final email.
CTA is the consumer's first interaction that leads them to the landing pages. It is important to keep testing with the colors or texts of the CTA to make it look more attractive to the audience. Small changes in the call-to-action button can have big results. A landing page is where a consumer is turned into a lead; therefore, the marketing department should focus on improving these for lead gen. Testing with colors, data, and forms can help improve audiences' reactions. Changing the information required can increase the conversion rate. Thank you popup and email are sent after a consumer has provided their information. A thank you page must have the offer promised, and the emails should nurture the lead to the extent that it engages with the company through that email.
Homepage CTA for Lead Gen
The homepage is a difference-maker for marketing purposes. It receives the most traffic on your website. The homage attracts an audience, and a call-to-action button assists in their conversion. Keep the homage light and attract users through an attractive offer that has some worth for them. A subscription to a campaign or a free trial can be an attractive offer for consumers and generate leads. Try persuading through such an offer, so they click your call-to-action button.
Add CTAs like "Subscribe to Updates," "Sign Up for Free," or "Try us for Free." Try attracting users to the website with such CTA to make them click on any one of them. This would take them toward a specified landing page where they would spill the beans. Use CTA to provide subscriptions to offers or free trials as they are a valuable offer for the consumer in your lead generation strategy.
Live Chat
Live chat makes a difference in Lead gen, live chat on the website eases up the consumers' queries. The consumer is nourished when they ask questions. An AI bot available 24/7 on the website provides nourishing opportunities for the consumer. Popup chats where the consumer spends most of their time can help initiate communication. Add a popup that asks them if they have any queries; this would encourage them to speak up.
Live chats on the website and especially popup chats asking if the customer needs any help increases conversion rates. Provide reliable answers to their questions and keep them precise and concise to save time. Experts believe that developing Live chat on a website generate leads.
Personalized Call-to-Actions Buttons
Personalized call-to-actions improve conversion rate lead gen in to 42%. It increases the chances of the user to click on them to gain provided offer. Personalized CTA is available through software that tracks the previous use movement on the website and provides them with personalized CTAs. A CTA ensures consumers will provide their information against the offer provided. A personalized CTA would have an offer that will have more meaning for the consumer and can generate leads better.
Nurture Leads
Nurturing is the most important part of the website lead generation process. Selling products and services is possible only through nurturing the leads and pushing them up in the funnel. Pushing leads toward the sales team is a part of the website's function. Utilize blogs on the website to provide information about the product to the user. Use product pictures and personalize them according to the user's previous visit to the website.
Push Towards Sales
Add sale options on the website, and use blog posts to nurture your leads on the website. Selling products would be the last part of the website lead generation strategy. Give them links and offers on the places that users spend the most time on. Personalize the offers and give some discounts to encourage purchase. Comparing items with other sites can also persuade clients and assist marketers in pushing leads up the sales funnel.
Conclusion
Website optimization is the main component of the website lead generation process. Gathering prospects and taking their personal information is not an easy task. However, marketing departments can improve the conversion rate through the aforementioned methods. As mentioned above, the website has a very important role in marketing, and website lead generation can take the business to new heights.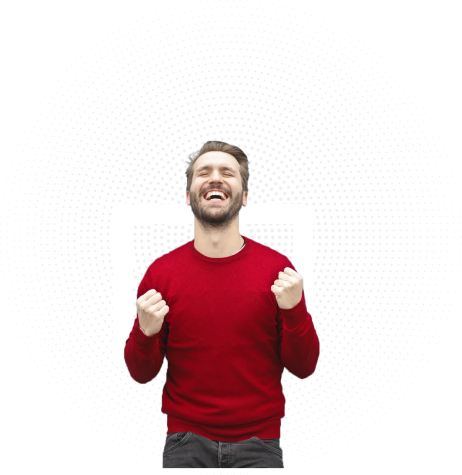 Need more warm leads ?
Outsource the routine process of lead generation with Periodix