Trade is possible through people purchasing products. Businesses use different strategies in order to create regular shoppers. Process of making regulars requires much effort from advertising teams and sales department. One must know everything about the procedure before adopting it. This article provides statements from experts that will guide beginners in profession.
What is Lead Generation?
The procedure adopted by organizations to gather clients and persuade them into regular customers is called lead generation. Advertisement, promotion and several other tactics are used for this procedure. Marketers are responsible in corporations' setup for creating new emptors. Patrons further increase trade of organizations that resulting in form of high profits. New companies require more focus in this area for better and more effective growth.
Top Statements About Lead Generations
Creating clients out of nothing takes effort, process takes time but delivers beyond expectations. Experts' opinions given below shed light upon procedure of generating lead. Prediction and ideas categorized into different topics are given below for beginners to take guidance from. Motivation through experience of others raises the morale of new companies entering the market.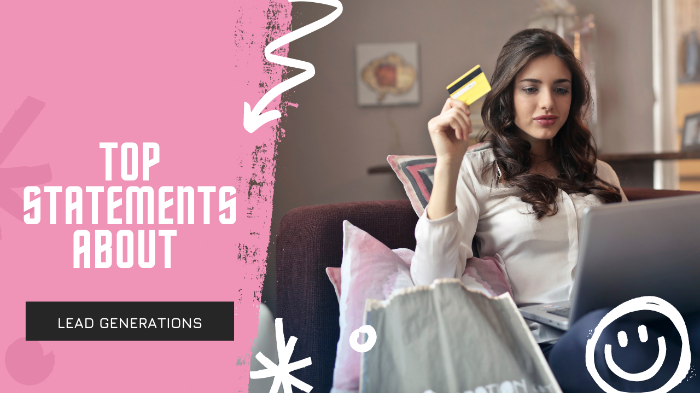 Direct Contacting
"Direct call and online lead generation are currently poles apart , future digital communication where calling and online targeting will merge when required." Jason Bahnak, expert on current topic, believes direct calling will soon merge into digital communication. Digital outreach through email campaigns and social media platforms differs in nature from cold calling. However, things change fast, significantly since technology is improving rapidly, soon difference between two will be minimized.
Currently, experts decline need for direct calling, but future holds something else. Digital outreach is first step, leading customers towards immediate call. Voice communication escalates trust among both parties hence increasing chance for B2B sales.
One-on-One Meetings
One-on-one meetings for generating leads are not advised. Meeting potential clients becomes mandatory when request comes from their side. "B2B clients utilize 17 percent time from their quest of purchasing to meet salesperson." Gartner research laid the fact, describing poor effect of face-to-face meetings. Building trust along with improving image of organization might pave way for direct interaction.
Future is digital, and interaction through online mediums build trust along with chances of sale. COVID1-9 reduced requirements for direct contact; distance is mandatory precaution after COVID introduced itself to World.
Automation in Lead Generation
Automation improves everything; gathering buyer through Artificial Intelligence is fruitful. Technology changes everything, and one who keeps up with technology always win. "Technological advancement allows easy automation integration with lead generation providing better opportunities. Sales force is profitable however dehumanization brings more." Words of Chris Gooding describe need for dehumanization for businesses.
Computerization is already being utilized, but future has much more in store. Guiding purchase, checking preferences, and driving traffic towards organization becomes easy through computerization. Progress brings change, need for human help is diminishing in this area. Allow chatbot interaction with customers, frequently asked questions answered through chatbots help reduce cost and increase efficiency.
Artificial Intelligence Customer Care
Gartner research predicted about current year back in 2018. "AI assistance would become part of 2/3 consumer care programs, only half programs were using service in 2015." Prediction by Gartner came true, 70% or above programs based upon AI perform customer care service. Human need minimized after computer revolution; soon computers will take over remaining programs. Computer generates leads better than human help.
Business profits improve through introduction of AI. Cost of employing organization representatives is higher than chatbots. Corporations devise new tactics for cost reduction; digitalization is best for the purpose.
AI VS Human Role
Development increased role of Artificial intelligence; Humans lost fight of man versus machine. COVID-19 pushed boundaries for reducing in-person contact. Reduced human interaction led to AI takeover; lead generation now uses computers for quick responding high-quality customer care services. Amie Milner says, "Digitalization has improved need for human interaction, consumer require people for guidance through different procedure for creating buyer-seller relation."
Sales Enablement vice president Amie saw need for person-to-person interaction after pandemic hit Earth. Distance among people especially loved ones, increased demand for others. Shoppers require something more than computer guidance now.
Outsourcing
Businesses cannot handle everything; scenarios change quickly, and mostly adapting with time is impossible. Outsourcing work enables companies to stay ahead of time. Lead Generation outsourcing enables growth, requirements for changing times are met though hiring others. Experts hired for specific task improves performance of institutions: Melanie Clark, expert marketer and inbound operational stress upon it.
"Companies partner or hire someone who generates leads through any means necessary. Producer's busy schedule forces to hire freelancers for job." Melanie Clark's words show importance of generating new traffic for sellers. Outsourcing reduces stress, providing better results.
Inside Sale
Inside Sales along affecting method of generating leads ensures better results. Corporations use best training procedure for Inside sale representative. Data suggests positive effects; corporations acquire experts' help learning better ways for inside sale team. DePaul University students studied this process; study shows more than 2% turnover through inside sales compared with outside selling procedures adopted by institutions.
Dedicated corporations for selling purposes inside more prominent companies give increased return. Dedicated institutions inside more prominent corporations with perfect lead generation campaigns can do wonders.
SEO Strategy
Search engine optimization central pillar for bringing organic traffic towards webpage. Content optimization is praised by experts believing it to be best for business. Bruce Harpham, advisor technology advertising, says, "optimizing older content brings in traffic again, optimize upon existing content and improve it for search engines make bring it back to life." Generating new content is not requirement, but increasing visitors is.
Content generates leads, organic and inbound in nature. Organic traffic provides genuine buyers. The buyers that visit websites organically have higher tendency to stay loyal. Experts prefer organic users over the rest because of their nature.
Website Influence
"Outbound methods for creating buyers work well if website is up to the task. Website influences clients, making them regular purchaser. Website is a tool for contacting public and so on." Doug Yocco stresses upon the improvement of company website for perfect marketing campaigns. Advertisement teams should focus on outbound method along with making web pages better, so a user that visits do not leave.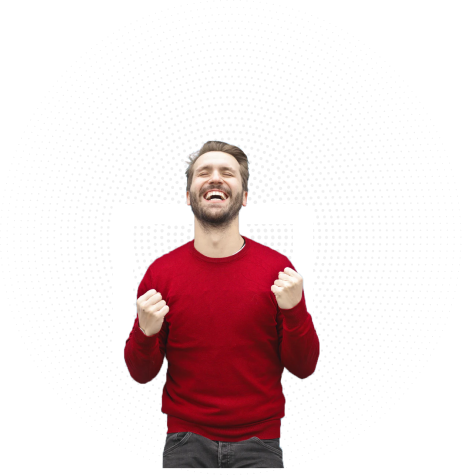 Need more warm leads ?
Outsource the routine process of lead generation with Periodix
Mobile Based Content
Google most utilized search engine in the world prefers content based upon mobile phones. Cellular traffic is far bigger than computer, mobiles are mini computers and marketers that target mobiles gain more from their efforts. Itamar Blauer says "Optimize your business site for mobile devices and add video content to your website. Google prefers cellphone-based sites and site speed matter a lot. Addition of videos brings higher returns."
Itamar Blauer an expert on search engine optimization and consultant for several companies considers mobile base websites as the most important part of the process. Cell users are increasing with each day, search engines prefer sites for mobile phones that are fast and load content better. Video content is for engaging customers better.
Tips for Successful Lead Generation
Tips that generates leads are in high demand. Creating new buyers, increasing profits, cost reduction, and growing business depend upon method that brings new clients. Following tips guarantee high return on investment. Return on investment is scale that allows sellers to know about returns upon spending. High ROI is desire of every seller; following tips provide opportunity for better rate of returns.
Improve Website
Website, first tool for firms to gain purchasers and generating leads. Communication, advertising, persuasion and selling everything is done through website. Improving website includes providing information, optimizing homepage, retargeting customers and aiming towards specific audience. Audience knows their requirement before visiting your webpage. Rational consumer demands knowledge about product before purchasing.
Website must have knowledge regarding every aspect of items listed. Pictures plus video display adds up to visitors' satisfaction. Optimize web page for audience using mobile phones. Mobile-based sites are different; aiming toward a specific target expands chance of generating lead. Mobile phones bring more traffic, mobile-optimized web sellers have higher chance towards sales. Retargeting audience, tracking movement on website and displaying targeted popups toward exit is method for persuading purchasers.
Effective Market Research
Modern world based upon data; information is primary key for lead generation. Suppliers learn consumer behaviour through several schemes. Offers against information provide knowledge to corporations and some minor benefits to purchasers. Data collected through several tactics give a pattern followed by users. Supplier find targets and aim their efforts toward single goal, reducing cost while increasing returns.
Target audience identification becomes possible by extensive search and knowledge. High-quality, adequate information generates leads better than other methods.
Social Media Campaigns
Social Media campaigns pay off well, social media has highest traffic, easy conversion on social media is possible. Influencers persuade users, hiring one for advertising can yield high returns. Organizations hire influencers for promotion. Product introduction, advertising, promotion, and offers through influences bring traffic.
Social media contests satisfy double requirements by agencies, advertisement along information gathering makes it best for generating leads.
Cold Mail Campaign
Cold mail campaign is the best way to reach out to people. You can contact many people with limited cost and efforts. Cold mails directed towards the right audience can bring more traffic than imaginable. Emails doesn't disturb reader; audience can ignore them if desired. Cold emails are experts' choice, although this method is quite old but still works perfectly. Prominent names in industry utilize this method for reaching out to public.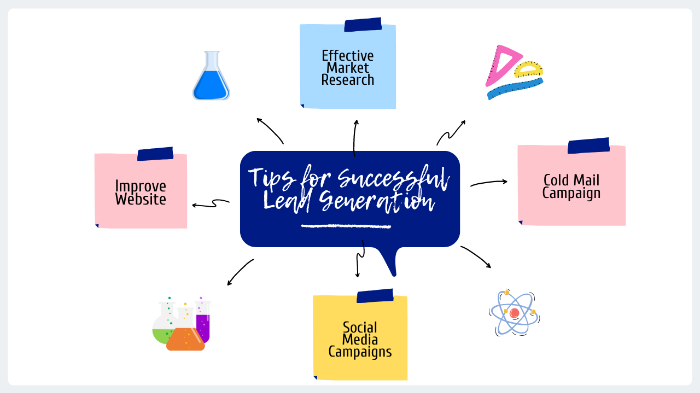 Conclusion
Lead generation is hard to master once mastered will perform wonder for your corporation. Marketing departments performance matters a lot, performance of enterprise depends upon it. Promotion through various strategies determine trade and profits. Opinions of professional and tips and trick regarding the procedure are given in the article. You can take help and guidance from the opinions of professional. The tips are to improve on existing marketing skills of employees.