Marketing has changed over the past decade, once marketing was done in print or mainstream media. However, now social media and internet is the biggest medium of advertisement. Marketing on such a platform cost less and provides quality results. Marketing on such platforms requires tools that could help make it easy. Lead Generation, best strategy for gathering clients, cannot be completed without these tools. List of marketing tools is long; however, we have a short list of tools that will come in handy. Tools listed in this article are best; you cannot find any better tools elsewhere.
Most of the tools listed in this article are free; free tools are helpful for new startups. Businesses don't have enough money to spend during startup. Free tools could help with the marketing strategies of new businesses. Salespeople can use them to gather leads and nurture them. Communication tools are very important; sellers use them to automate replies. Chatbots could help reduce the cost of answering queries and save time. Most software on our list is free or low-priced. There are better tools out there, but they cost way more than these. So, if you are a new business, the following list is for you.
Top Lead Generation Tools
As mentioned earlier, several thousands of software are available online. Businesses can get confused when they have so many choices. Therefore, we have selected the best free and paid software companies can use to promote their products. Capturing a client's attention is not easy; sellers have to do huge efforts to gain attention. Following software would help ease the job. The following software are divided into two categories free and paid. You can choose the software you want for business:
Paid Tools

Following are the top paid tools that deliver. Tools are categorized according to their uses. You can choose the best software for each use.
Landing Pages
Landing pages are created to get responses from people. Landing pages offer some deals against users' information. Creating an effective landing page can be the difference between a successful and failed Lead Generation strategy. A good landing page provides high conversion rate. Several tools online allow you to create high-quality landing pages. Marketers can create, test, and publish the pages using that software. Tools provide you read to publish landing pages that sellers can customize to their liking. Following are some tools famous for landing pages:
1. Instapage
Best tool in the market to create landing pages. Instapage provides high-quality service and claims to increase lead generation by 400%. Monthly subscription charges are $99; however, they provide a 14 days trial before subscription. Instapage is expensive, but utilizing their services could increase business exponentially.
2. Unbounce
It is among the top landing page creation sites. Unbounce provides hundreds of landing page templates. You can choose any template or create a landing page by page builder. Creating pages on Unbounce doesn't require help from a web developer. Any user could easily create landing pages for Lead Generation. $79 per month plan is best for small businesses, 2-week trial period allows you to experience the services before subscription.
Pop-ups
Pop-ups are the most annoying type of advertisement. Pop-ups are the most hated advertisement tools of the past; however, advertisers love them now. Pop-ups are considered the best tool for Lead Generation. Exit pop-ups on a website could win you a leaving customer. They have become the most important part of marketing in recent times. Several online tools focus on providing the best pop-ups for businesses. Through time they have become less annoying and provide better suggestions to customers. A well times message can save a deal. Following are the best-paid software for pop-up creation:
1. OptinMonster
One of the best pop-up creation sites in the market. OptinMonster integrates with the website and allows the best pop-up option. The tool is famous for providing the best service. Salespeople could choose the trigger from several trigger options. OptinMonster allows you to customize your ad according to your website. For $9 per month, OptinMonster is a good deal.
2. WisePops
It provides the best pop-up creation tools, easy drag and drop option helps you create ads easily. WisePops increases the Lead Generation and the number of contacts increases. Several big names trust WisePops for their high-quality services. If creating ads is a problem, choose from hundreds of templates available. For $41 per month, you can increase your lead gathering. A 2 weeks trial period is available before subscription.
Live Chat
Live chat option on website could make huge difference. Live chatbots allow users to have a better experience. Consumers could get quick answers to their queries and learn more about the product. Salespeople don't have to waste time on repeated questions. Most queries are repeated questions, and AI chatbots take care of them. Lead capturing increases when organizations have live chat option on their website. Customers have someone to reach up to all the time. Several tools provide live chat options and feel like a real person. Following are the best-paid chat tool:
1. Intercom
Like old intercoms, the website gives a quick connection. Consumers always have someone to chat with and learn more. Lead Generation increase due to high-end AI chat service. Chat options are customizable; sellers can choose options to their liking. Intercom plan starts at $87 per month, with two weeks free trial period.
2. Drift
Connect with users more; drift allows you to have a 24/7 live chat option on the website. Salespeople could check the conversation between bet and users to check if they are ready to purchase. Drift provides video sharing service, and users can schedule meetings with sales representatives. One of the best platforms, with half the charges of previous one. A $50 per month plan gives you access to all premium features. Live chat option of drift is completely free.
Lead Forms
Creating a lead generation form is an art; sellers must create a form that appeals to people. Interactive forms are the most efficient form types that provide high-quality leads. Organizations must understand that they shouldn't ask too many questions at start. Approach users with simple questions; once communication starts, more information can be gathered. Form creation tools help design the most effective form, which helps increase lead generation. Utilizing online tools help with the creation of forms, sales department can create interactive, high-quality forms. Following tools will help you design and create forms: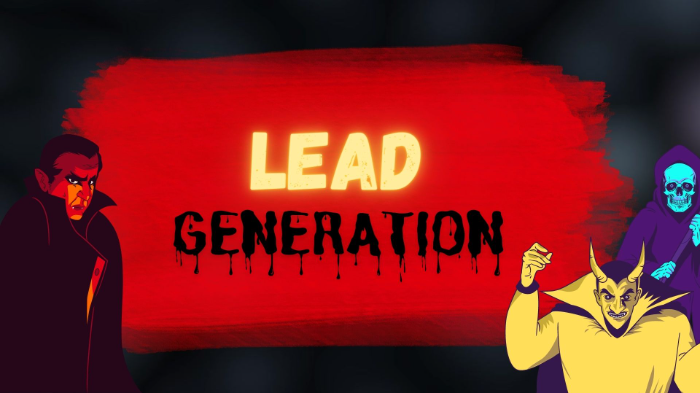 Outsource the routine process of lead generation with Periodix
1. TypeForm
One of the best form creation tools costs you just $30 per month. Some basic tools are offered free if you are a startup. Free TypeForm tools could be a great option. The website allows you to create and design forms with relative ease. Templates are also available that could be customized. It provides suggestions for creating and customizing forms to attract more prospects. Salespeople could boost their lead capturing by using TypeForm. The best thing about type form is that organizations could add graphics to their form to make them look cool.
2. Leadformly
Leadformly promises a 200% increase in lead gathering. Sellers could create conversion-optimized forms that help generate more leads. People are more likely to fill out forms that are interactive and easy to understand. Leadformly templates allow you to create interactive forms for users. Easy to integrate with CRM, the tool automates the lead generation process. Many big names are associated with Leadformly. The monthly plan for Leadformly costs 37 dollars. However, a free trial period is available to test their service.
All in One Tool
Following tools have more than one quality; they provide solutions to different problems. Organizations often want one tool that could solve all their problems. Companies are working on such tools, but the problem is when a tool tries to solve many problems. The service starts declining. However, the following tools are the best all-in-one tool. Providing the most high-quality services to users. Organizations could use the following tools to improve their Lead Generation campaigns:
1. ActiveCampaign
One of the best customer relationship management tools, ActiveCampaign boosts company's reach. Businesses can easily beat competitors with the help of this amazing tool. ActiveCampaign automates the marketing efforts. ActiveCampaign provides live chat option along with automated mailing service. Best thing about its automated mailing service is that Salespeople can personalize automated emails. It utilizes the other information of the contacts to personalize emails. The tool would cost $49 per month for all its premium features.
2. HubSpot
In the world of CRM, HubSpot is the king. No other CRM in the market could beat the quality of HubSpot. It allows companies to automate their marketing efforts. Automation in the market helped boost the lead capturing of companies. Sellers could improve lead generation at lower costs. From automated personalized mailing to live chat and form creation, HubSpot has it all. The best thing about HubSpot is that its basic features are free. Only the most premium features require a monthly subscription. Monthly subscription charges of HubSpot are $50 per month.
Free Tools

Startup businesses don't have much investment. They look for ways to save costs, so the business can run efficiently. Following list of tools are free of cost, and small startups could use them to succeed in market:
1. GetProspect
A B2B business could get huge help b using GetProspect website. GetProspect provides its use around 100 free contacts every month. Companies in their startup could use this website to gain clients. Prospecting requires contact details, and then Salespeople filter those contacts to find the people who might be interested in their product. Seller contact and nurture such prospects to sell their product. 100 free monthly contacts could help companies expand their business. However, if companies want more contacts, they could purchase from the premium services of GetProspect.
2. MobileMonkey
Get free online chatbot service for your website. MobileMonkey provides high-quality chatbot services for free. Startups could use the live chat services of MobileMonkey to engage clients on the website. Live chat service could be integrated with Facebook to help gather more clients. Facebook integration could increase the Lead Generation of company. Marketing automation and other premium services on MobileMonkey are also available. Businesses could purchase the premium services Lead Generation once they have enough investments.
3. Hotjar
One of the most important tools for e-commerce websites. Hotjar provides one of the essential services for e-commerce websites for absolutely free. E-commerce stores need to know the behavior of their users. People navigate websites, and Hotjar records their movements, which later helps companies. Through client movement on the website, companies could know their weaknesses. E-commerce websites could improve their website with Hotjar. Utilizing Hotjar could increase sales, and it helps convey user feedback to the sellers. Several other features on Hotjar are free. Salespeople could improve their website properly with the help of Hotjar. Several premium features are available; however, their pricing is affordable.
Conclusion

This article guides you to find the best Lead Generation tools if you are a new business. Creating leads is difficult; however, the above-listed tools can help you improve your campaigns. The list has some paid and some free tools that could be a great help for new businesses. Online tools help automate the system, reducing lead capturing costs. Salespeople could also utilize their services in nurturing clients. Market dynamics are changing, and businesses need to change with them. Automation in business is important, and organizations can achieve them only with the help of such tools.