Lead Generation, the soul of modern businesses. One can't think about business without knowledge regarding this procedure. Need is growing, and organizations are finding new ways to improve. Procedure is complicated, and finding prospects sometimes becomes complex. Even experts need help while doing the job. Marketing teams need help while performing their job. Software is available online that helps gather data and utilize it to find new customers. Following article helps find the best programs for advertising.
What is Lead Generation Software?
These programs help marketers generate traffic towards their brand. Organizations highly demand such programs. Lead Generation software makes work easy while saving time and cost. Specially designed for different purposes, provide the best experience. One can't imagine promotions without such programs. Customize web pages and track social media history, using the best applications available. Information provided in this article helps find the best application according to the need.
Why is it Important to Use Lead Generation Tools?
Modern world is about automation, and one wouldn't afford to be left behind in race. Business and race are synonyms; one wrong step could cost big. Marketing, the major part of trade, requires automation for better performance. Lead Generation Tools assist better use of all selling strategies. One cannot neglect the need for these fantastic apps; benefits include cost minimization, time-saving, Increased number of visitors, high sales, better performance, customer satisfaction, data gathering, and high profits.
Top 26 Lead Generation Software
Following are the best tools categorized into different categories for the reader's ease. One can quickly identify needed products and learn more. Articles aim at making advertising easy for organizations by helping them out.
1. Website Customization
2. Data Gathering
3. Landing Page Customization
4. Email Finder
5. Email Verifier
Million Verifier

ZeroBounce
6. Mail Tracking
Boomerang for Gmail

Sales Hub
7. Advertising Through Mail
8. All In One Marketing Tools
9. Forms & Data Collection
Global Database

Lead Forensics
10. Social Media Tools
11. Chat Tools
12. Planners
13. Survey Tools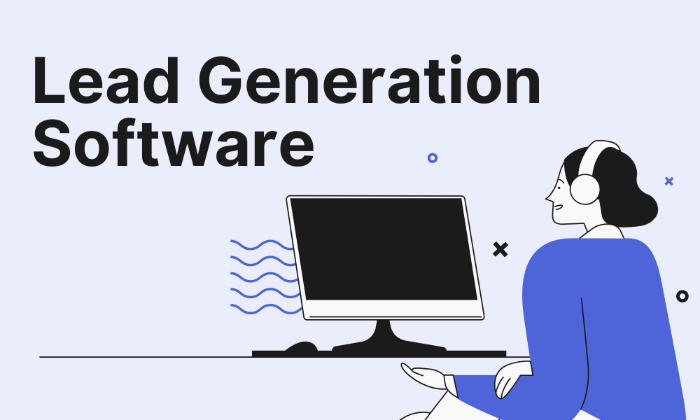 1. Website Customization
Customize a website and increase traffic on it. Optimize it according to search engine guidelines, especially Google. Optimization brings in more traffic making, improving lead generation chances. Following will aid optimize organization's website.
Optinmonster
Optinmonster chrome extension aids businesses to turn their web pages optimized for search engines. Increases chances of getting more B2B clients. Purchasers visiting the company's website are tracked, and data is gathered. Customize templates and convert traffic available.
Lead Feeder
Fantastic site that gives a better chance at gaining clients. 14-day free trial gives an idea about the use. Monthly and yearly plans benefit from making budget plans. Quite Popular among corporations for web page optimization and customizations.
2. Data Gathering
Gather data about users visiting your page. Some users visit but don't provide information regarding desired product. Following tools for lead generation record their movements and provide relevant data; marketing teams utilize data to persuade them further.
Prospect.io
Find prospects using prospects.io and make your efforts worth something. Highly trusted platform by millions of users, moderate premium plans ease up business requirements. Online sales weren't accessible before; know more to earn more.
LeadBoxer
LeadBoxer tracks user movements and prepares a data sheet for future help. Online search over the internet is targeted for maximum help. Reduce costs, get billed annually and make time over helpful internet. Gain buyers by buying in their needs.
3. Landing Page Customization
Landing pages prompted through call-to-action designs increases lead Generation. Creating custom pages to promote people's interest in particular products uses CTA buttons to get desired results. Clickfunnels and Unbounce serve the purpose.
ClickFunnels
Moderate pricing and exceptionally decorated platform for newbies. Works well for new and old organizations combined, user-friendly interface makes up for easy usage. Funnel consumers, channel them towards your organization.
Unbounce
Don't let anyone bounce off; create an advertising page and channel traffic towards your brand. Unbounce creates impressive landing pages that guarantee new users. Five stars rated web app gives five hundred conversions and twenty thousand visitors for eighty dollars.
4. Email Finder
Find contact information, cold mailing and calling further encourages people to purchase items. Following tools for lead generation makes it easy to collect knowledge about specific customers to grow trade opportunities.
RollWorks
RollWorks profiles users and locates their email addresses. Data from across different web pages is gathered to create a consumer profile. Top brands are utilizing premium platforms for marketing purposes across the world.
Voila Norbert
Find 50 new potential purchasers free with this fantastic extension. Premium packages increase opportunities and let you improve lead generation tactics. Single click allows finding hundreds of mails, further available to be downloaded as spreadsheets.
5. Email Verifier
Finding doesn't end until verification is done. Electronic mail eases up the mailing process, but addresses keep on changing. Verification separates bogus mailing addresses from active ones, which means your emails won't go to waste.
Million Verifier
Million verifiers verify hundreds of contacts in seconds. Add an excel worksheet and wait for the magic to happen. Platform categorizes emails according to active status, saving time and efforts of marketers. Trusted by hundreds of elite brands.
ZeroBounce
Mails bounce back if not delivered. Stop wasting time and start approaching with precautions. ZeroBounce premium features verify thousands of emails in minutes. Reduce costs and improve return on investment; work smart with ZeroBounce.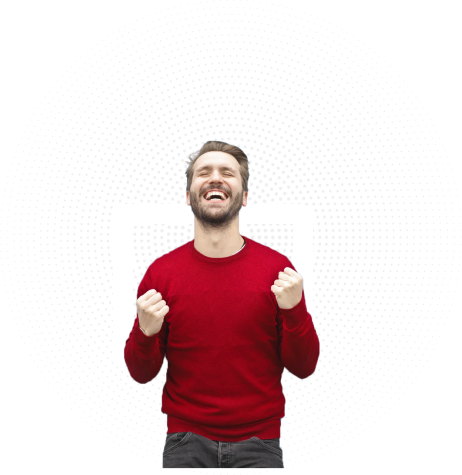 Need more warm leads ?
Outsource the routine process of lead generation with Periodix
6. Mail Tracking
Cold mailing is one way to advertise; it has its perks and some downfalls. Organizations follow this method for lead generation. Outbound method of reaching people requires follow-ups; tracking can improve the reapproaching process.
Boomerang for Gmail
Specially designed for Gmail, Boomerang Gmail extension track sent emails and follow-up is made easy. Positively reviewed by previous users and having five stars rating, premium plans start from as low as five dollars.
Sales Hub
Small part of a vast marketing hub, sales hub tracks opened emails sent to people. Sometimes people don't open emails. Sales hub lead generation tools inform sellers about mails opened; different tactics are derived from information gathered through Sales Hub.
7. Advertising Through Mail
Advertising through mails requires antics; most sent messages don't even get through. Following lead generation software helps contact in bulk. Tracking and contacting is made easy by reducing time consumption.
Marketo
Marketing with Marketo is like knife through butter, smooth and straightforward. Approach tons of people through a single click. Automate outreach, select required features and buy paid plans. Pricing varies for features selected for purchasing.
Mail Chimp
Avail any paid deals of Mail Chimp, exploit fast working networks of mails through this fantastic software. Recommended especially for small businesses by experts, reach out to 12000 people for free and access further through credit.
8. All In One Marketing Tools
All above mentioned categories combined in a single software for lead generation. Market through the best and gain incredible results. Attractive offers with all-in-one features, stop looking around and get everything under a single roof.
SharpSpring
Stop paying for everything, pay for a single platform and get everything. SharpSpring eases up marketers by reducing workload. Marketers follow simple procedures and automation do the rest. Moderately priced solution is all you need.
HubSpot
HubSpot is a place for all your needs. Find solutions to all problems by mailing, gathering data, follow-up, and doing much more through a single deal. Buy premium apps to get going; deals start at $400. Take care of customers at HubSpot.
9. Forms & Data Collection
Input brings output; statistics are the base of effective lead generation. Experts recommend better research for better results. Some lead generation tools assist in effective research through artificial intelligence.
Global Database
Database with information of millions of prospects along with preferences. Database filter information needed for the task. Pricing varies based upon area and requirements. Integrates with other web services for better performance and results.
Lead Forensics
Work on B2B and B2C client creation, utilize web services used by many brands. Browser extension locates people on brand's website and provides access to their names, job titles and contacts. Product choices are also laid out through search.
10. Social Media Tools
Social media is a hub for gathering buyers. People put everything out on social media, and targeting these platforms is easy. Targeted ads over social media help with lead generation like nonother. Learn about some more ways to do it.
Type
Create viral contests on social media. Brand awareness through this strategy encourages people to contact corporations themselves. No need to approach; contest through Vyper brings inbound purchasers. Pricing starts at $150 per month.
Twitter Search
Twitter search is free of all charges, No payments, no premium plans, no limits, and costs. Search using Twitter search tool and know about people around the world. People's preferences are available online for free.
11. Chat Tools
Chat through live chat software for lead generation. Chat bubble on-site comes in handy when users want answers. Live chat guarantees client satisfaction; lead generation process boosts with introduction of live chats to company site.
Intercom
Fifty dollars for a month in yearly plan, target messages and publish articles on website using premium features. Pay monthly, and the price will go up. Live chat to as many customers as you want and all that in a single package.
Yay
Yay is a step ahead. Premium app allows companies to place calls on available content numbers. Place and receive calls from people interested. 5 stars rated app is available for all types of devices; get charged over every call done.
12.Planners
Planning out strategies are essential for good execution later. Schedule using an online platform to remind you at the right time. Free planners for lead generation are recommended to improve your antics.
Calendar
Calendly, a free tool to help you out with planning both ends. Schedule meetings using Calendly with people and get email reminders at both ends. Paid packages include several other features.
CalenderHero
CalenderHero is premium software for arranging meetings and scheduling demos. Use reminders for both users and meet on time.
13.Survey Tools
Surveys are customer reviews; survey lead generation tools allow you to get customer feedback. Whether clients will return or not, survey answers will guide the betterment of the service. Essential for all businesses and companies.
LeadQuizzes
Capture emotions of clients after demos and services. LeadQuizzes provide a user-friendly survey interface for clients. Several packages are available for user requirements.
Crystal
Enhance lead generation through crystal. Take feedback from purchasers regarding the company's services and polish up on mistakes.
Conclusion
All software is essential for companies planning on lead generation strategies. It is up to the marketer and their methods. Learn more about the planning and procedure to implement better. Reduce cost, automate your company.