Books are man's best friend, and they are, when you have no one to approach for help, books are the only thing that could help you out. Humans trust them for knowledge and for keeping records. The modern world has changed everything; even they are changing with time. There was a time when books were made of animal skin and were very heavy. Now you could store thousands of pages in a small chip. They could help us with everything, and lead generation is one of those problems that could be solved.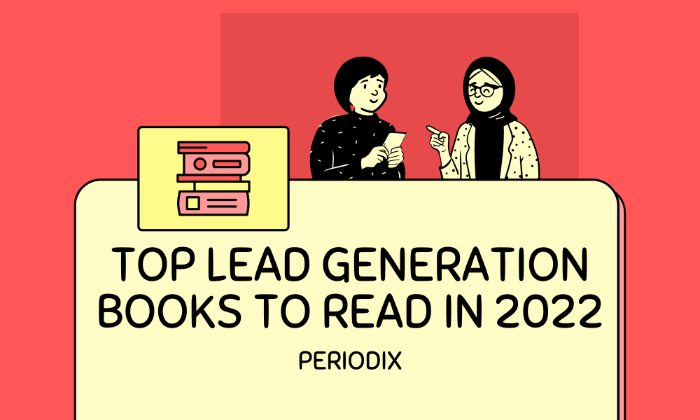 Lead Generation Books for 2022
Lead generation is one of the most important parts of marketing in modern business. It has been part of the business since the dawn of time. During the barter system, the lead gathering was important to find a person interested in your product and has the product desired by the person. The method started in those days and ever since has changed a lot. Coronaviruses have changed business and work a lot, and the method of gathering prospects has also been changed thoroughly. Having a teacher to help you learn about the process is beneficial, but if not available, you could always tend towards guides. You can learn more about lead generation guides here!
If you are a small business startup and couldn't hire or get help from experts, Lead generation books could help you solve problems. Small business owners could take assistance from guides written by experts to educate marketers working in their companies. The advertising department requires training now and then. Providing books of experts could assist with training if organizations could not hire experts to train employees in marketing.
1. Fanatical Prospecting
The essential of any lead generation process is the stage of customer identification or better known as Prospecting. Identifying customers is the first step in gathering information from them; identifying prospects is essential because it reduces the cost of each lead and provides a targeted audience that the organization's advertising department could approach. Unable to identify customers whole campaign could go downhill. Many organizations fan in the first step; therefore, educating marketers is essential for such companies.
Fanatical Prospecting is among them to lead generation books for Prospecting. It allows a thorough understanding of the prospecting process, its importance, and how it is done efficiently. Marketers could learn through this guide the essentials of identifying prospects. The method utilized to gain information about customers in 2022 could be learned through this book written by Jeb Blount.
2. Predictable Revenue
Sales are the most important part of business, and sales specialization has been the top lead generation trend for 2022. Specialization in sales is the idea that can transform businesses. Hiring specialized people for a specific position could help improve sales to new heights. Marketing ends with sales, and companies prefer high sales at lower costs. Sales specialization allows companies to hire specialized staff in each sales funnel step. Each step requires specialized assistance from lead gathering to final trade to perform better.
Predictable Revenue, written by Marylou Tyler and Aaron Ross, is a guideline for the sales department. As one of the best lead generation books, Predictable Revenue provides a thorough understanding of the sales process. This has been training and teaching companies worldwide regarding sales specialization, which transforms revenue generation. Providing it to employees in the sales department could help improve their skills and eventually improve the company's revenue.
3. Tech Powered Sales
Sales are the essential part of business; as said earlier, sales provide revenue, resulting in profits. Low sales have always been a problem for organizations, and to tackle the problem, they spend more on marketing. Hiring the number of employees in the vending department doesn't cut or doing a lot of advertisements won't increase. Increasing trade is an art that could be mastered through practice and continuous learning. Corporations teach their employees and educate them through different techniques to improve the number of clients. Modern technology has improved lead generation but learning about the new technology requires help.
Small businesses could not afford experts to educate their employees; it costs a lot. Technology is changing every day, and staying updated with the technology is essential to stay afloat. To learn about ne tools and technology in the market regarding advertisement, "Tech powered sales" is the best option. This 2021 published guide teaches the best method of pushing sales through technology among several lead generation books. Written by Tony Hughes and Justin Michael, Tech-powered sales could help employees understand modern technology and work in a new environment.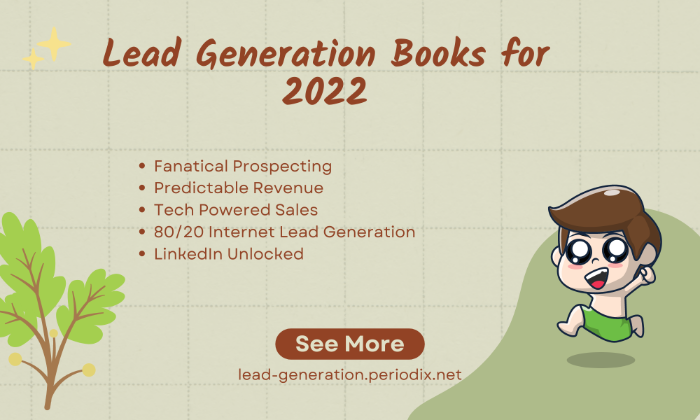 4. 80/20 Internet Lead Generation
Newly entered in the business and want to improve the marketing through lead creation, this amazing publication is the to go for. Beginners in the field can take huge lessons from this amazing work written by Scott A. Dennison. It is written in simple language aimed at the newbies in the business. Small companies newly entered the market can learn a lot by reading it. Lead generation looks simply but is a tough task; knowing about the prospects and approaching them through different tactics requires expertise.
Organizations can train their new employees by providing this manual; if you want to enter this line of work, reading 80/20 can help you a lot. Clearing concepts about prospects and information gathering through different channels. In modern times utilization of each channel properly is essential to make your campaign profitable. Through learning, vending departments improve performance, gathering more prospects for the company.
5. LinkedIn Unlocked
LinkedIn is a very famous website that is utilized for business purposes. It is one of the most effective B2B lead generation sites in the world. LinkedIn is a social media website created with the intent to provide a platform for people to connect with companies around the world. Many employers and employees are present on the website, along with decision-makers. It provides a chance for retail departments to approach those decision-makers and pitch them products or services. LinkedIn utilization is an art; utilization of this social media platform to its full extent requires expertise that cannot be gained with guidance.
LinkedIn Unlocked is written by Melonie Dodaro, the author of many leads generation books. LinkedIn Unlocked is a road map for the user looking forward to generating prospects through LinkedIn. The platform provides a huge benefit to B2B companies that rely on business clients. Through this guide, you can learn all about the working and algorithm of the platform so your ads and searches rank better.
6. Combo Prospecting
B2B clients are very different approaches; they know all the workings of the market and persuasion methods. Nurturing these clients for purchase is a hard task; retail departments dealing with such clients understand the hardships of their job. The decision-makers block all paths that can help approach a salesperson. Therefore, utilizing a single channel for approach would not help; marketers have to be experts in their field to find the interests of decision-makers and utilize them in their lead generation strategies. Learning tactics for approach is essential if working in B2B markets.
Tony J. Hughes is the author of many leads generation books, worked in the field, and is considered an expert in B2B marketing. The written by Hughes Combo Prospecting provides huge information on B2B marketing. The author has added all his knowledge of the field to help marketers working to capture business clients. Combo Prospecting provides details about different approaches that businesses can take to make the decision. Utilizing the knowledge from a book, marketers can improve their approach. High benefits can be obtained from the book if its knowledge is utilized properly in the marketing field. Success is hiding in Combo Prospecting, waiting for the next winner.
7. The Science of Selling
Some say it's an art, and some say it's science, but if we listen to David Hoffeld, he believes that selling is a science. Different lead generation books are available and can help you with different selling prospects; however, "The Science of Selling" can be considered the bible of selling as it teaches the concept as a science. It provides you with the thorough concepts of the selling methods and eases up the process for the marketer. Selling can become easy once you learn all the secrets of the process, and when you do, there is no stopping you. David has filled his book The Science of Selling with all the trade secrets. It's best for any level of the marketing team.
Each expert has its strategy for selling, and when you get all the strategies combined in a single place. Learning all the strategies provides your top hand on competitors; you can exceed the competition by utilizing several strategies together. Selling is a science, and by adding different formulas to your lead generation strategies, you can gather better data for your company. Conversion rates can improve by targeting a specific audience after learning the methods of approach.
8. Conversations That Sell
In business and especially selling, conversations have a very important role. Conversations can improve your sales or decrease them based on how your conversations work out. B2B sales require experts if you want successful trade with the client; experts know how to talk to the customer and persuade them to become clients. Initiating communication with the client is easy, but effective communication is always in the hand of the seller. One must understand the small points that can pitch your idea deeply into the client's mind. Creating an image of the product and company through words is a difficult task to carry out. Lead generation books could help you if you are not an expert in the field.
Conversations That Sell is a marvelous book in the field, among the top lead generation books that focus on conversations. Conversations have a big impact on how the customer is going to react. Nancy Bleeke, a famous writer, has provided the basic knowledge each marketer should have about starting a conversation and ending it. The client agrees on half on the point where the conversation starts, how the company's representative represents itself matters in the eye of the customer. Conversations That Sells teachers the art of persuasion. You can learn how to improve your conversation skills with customers through lead generation books.
9. Change And Transition
2020 was the year all about change; people learned how to live with Covid. The whole world shut down for some days to save people from the effects of Coronaviruses. Businesses also changed how they used to work. Many businesses innovated their methods of operation through technology and moved to digital channels. By learning about new marketing trends, companies train their employees accordingly. Lead generation books can help by teaching you about the change of business with time.
Among all the lead generation books about changing business methods, Change and Transition are the best ones. Written by Andrew Ledford, an expert in business marketing. Reading this book can improve how one thinks about change and follows it. Transformation of business and marketing are discussed thoroughly in this first edition of Change and Transition. This book not only focuses on marketing but also encompasses a person's daily life. One can learn everything from daily life lessons to business lessons by reading this book. If you want to compete in the competition in 2022, this book should be on top of your reading list.
Conclusion
Lead generation books could assist marketers in learning marketing rules. If you cannot afford training or have been trained but want to sharpen your skill to a whole new level, take help from them. We have listed several guides written by experts in the marketing field, providing their experience and knowledge on those pages. You can purchase them online as eBooks, as some are available in pdf. Read these publications to add new knowledge to your experience.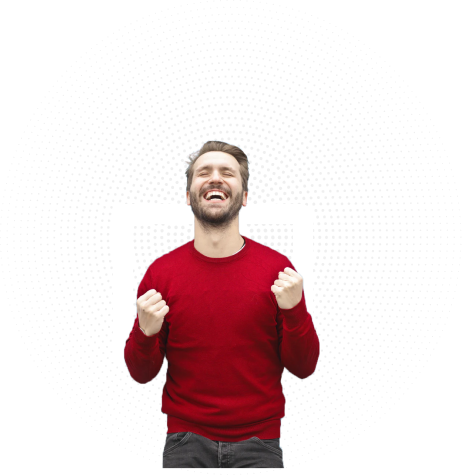 Need more warm leads ?
Outsource the routine process of lead generation with Periodix