Businesses work well when they have a massive customer base; It is essential to have a good client base if businesses want to thrive in the market. Trade is possible if clients are present to purchase products. Lead Generation is a method utilized by businesses to gain prospects. Marketing teams gather data of consumers in the market using lead magnets and later approach. People interested in their products are approached and converted into clients.
Traditional methods are not applicable in current scenarios; market dynamics are changing and becoming difficult for advertisement teams. Workload of advertisers is increasing due to changing market trends. Research and analysis have become an integral part of good marketing efforts. Organizations try to know about customer preference to provide them with products that can benefit them.
What Is A Lead Magnet?
Organizations use customers' information for marketing purposes; using their advertising channel, they approach people separately to convince them about their product. To learn about customer preferences, marketers use forms with offers to gain information from people. People provide their personal offer if they feel the offer is worth it. Lead Magnets are those offers that convince people to submit their information.
Companies often approach people with offers to get data but sometimes, if companies have done proper work, people arrive and provide their information. Organic traffic is very important because most work is already done. Organic traffic can also be called magnetic lead because they stick around and convert easily. To gather information, companies still have to present them with offers and get data from them.
Types of Lead Magnets
There are several types of offers companies can provide to their customers to get their personal data. Offers vary from one business group to the other. Books, videos, tools and other products and services are provided as an offer to people to convince them to spill beans. Free trial is an offer that is mostly used by organizations as lead magnets to persuade people to register and provide personal information. Free trials are beneficial for both users and corporations.
Sometimes offers do not work as planned, so companies can change them to improve their campaigns. Following are some important types of offers that companies provide to gather data on prospects.
Free Trial
Free Trial is a widely used lead magnet by organizations; it is important to know why companies use this offer to convince clients. Trials allow customers to use services that are premium; people get used to those services and enjoy the unlimited comforts of the tools. Free trials expire quickly, but in the meantime, people get used to them. So, in the end, the customers are forced by their desires and purchase premium packages from companies.
Some companies provide free samples to introduce their products. High-quality products are provided to people for free. They enjoy the product and get used to it. Companies provide samples in exchange for their data, which is further utilized to contact prospects. Follow-ups on lead magnets allow organizations to know about their performance. Eventually, marketing departments successfully convince consumers to become clients.
Discount
Discounts over their own product or some other product that is highly desired by prospects are used to persuade them. Discount coupons allow companies to collect personal information from people around the world. A well-placed coupon with the correctly targeted audience can do wonders and gather magnet lead that sticks around. Discounts of a good value can easily convince people to fill out the form you provide them with.
People compare the worth of the offer provided with their personal information. If the value of the proposal is lower than their information, they won't share it. While using discounts as lead magnets, organizations should know about the costs. High cost can ruin the whole campaign, and returns over investments will be very low. It is up to marketing teams to provide discounts that have value for consumers and are not costly.
Videos
Corporations need offers, and they are offers to get them, but from different types of offers, how would they know the right from wrong. Videos are used as tools to convince people to submit their data. People would provide preference once they know the value of the lead magnet is high. Organizations use training videos or webinars to approach and persuade people. Link to a video is added to ads for people to download against information.
Training videos that convince people further to submit with the organization are often utilized. This helps organizations to persuade people without them knowing it slowly. Video offered through ads against customer preference helps customers out with their own problems. Video regarding solutions is helpful with a high conversion rate. Young people are often interested in video rather than reading so that such giveaways can convince them easily.
eBooks
eBooks as giveaways proposed by companies can be pure luck for people. Some eBooks are hard to find and provide answers to some common solutions. Companies use eBooks that can help them with their cause. Using lead magnets serves companies' purpose by convincing people to provide information and further convince them to buy their product. An eBook on lead generation provided by a company specialized in the job would increase chances of conversion.
eBooks can be anything from a story to a self-help book; companies also offer novels that are premium but easily available by completing a form. This allows corporations to reach out to specific audiences that are interested in the offered product. Special self-help books are used as lead magnets to attract a specific type of audience. Books are used that relate to the product or service offered by the brand in exchange for customers' information.
Tools
Some specific tools are also offered by-products that can help them capture knowledge about potential purchasers. Tools are offered that serve benefits to both users and corporations. Marketing teams analyze people that can become potential clients. Their interests are thoroughly analyzed to find the perfect tool that would attract them and use them as a lead magnet to convince them to spill their personal data.
Tools of several kinds are provided; sometimes, marketers partner with other tools and integrate their own services with those tools. Providing such tools as offers against information helps companies qualify leads and further persuade them. Magnet leads through such tools have a higher chance of conversion.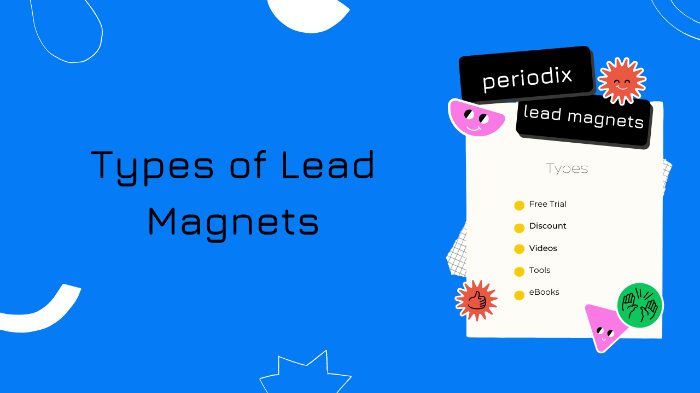 How to Create a Lead Magnet
Creating an offer can be difficult; there are several types of offers but finding the best among them is a difficult task that guarantees conversion. Marketing departments have to do lengthy research work to make an effective offer. It mostly depends upon the type of corporation and product offered. Marketers research the need of the prospects to devise a perfect proposal that would convince them to provide contact information.
Companies look for quality; quantity can be achieved easily, but it's a waste of time and resources. Quality prospects have higher chances of becoming customers, and therefore companies focus on quality. Following are some steps that can help create an effective proposal.
Target Specific
While creating a new offer, one thing marketing departments should remember is that they should target specific people. It can be done with the help of the offer provided. For example, not all people are interested in lead generation, so a self-help book related to the topic would attract people who are interested in it. People who require help with creating prospects will provide information to download the lead magnet.
So, these ways, a company can target a specific audience that might have interest in their product. This saves time and effort for the company to run a campaign for finding prospects. Data acquired through a specifically related offer is relevant. Companies can easily nourish such clients to become customers of the future. Magnet leads generated through targeting audiences always generate quality prospects, and returns are always high in this case.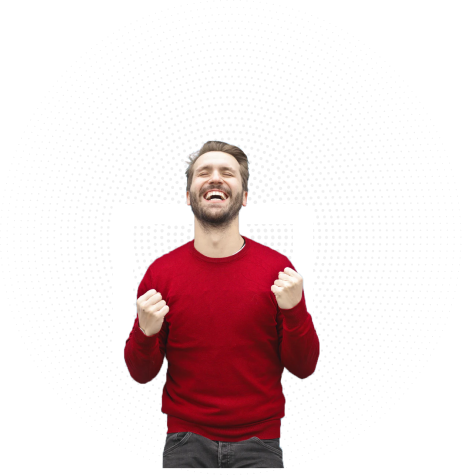 Need more warm leads ?
Outsource the routine process of lead generation with Periodix
Value Your Offer
Know what your client wants and provide an offer that would convince them to submit their details. Valuing the offer means that you put something in exchange for data that has some worth for buyers. They won't provide data unless your lead magnet has something to offer. So, use an offer that meets your buyer's persona and possesses some value. It is not important that you are providing something expensive to convince buyers.
Bigger is not always better; some inexperienced marketing teams go for bigger and expensive items. It's a common beginner's mistake. They provide things of higher value and increase cost, but what actually is required is that marketers should examine the interest of people. Magnet lead can be collected with a small offer, but only if it's highly needed by the people. So, find their weakness and hit them when it's hot.
Catchy Headline
Name your lead magnets; a name should be given to the lead magnet provided in exchange for offers to the people; A catchy headline that has some meaning to people. Words can have far better effects on people than offers or anything. A person won't open the offer unless they know what it is. So, it is important to name the proposal being provided to the people. Appealing catchphrases would have an impact on the decision of the customers, and they are more likely to open and look into the file. SO, provide a catchy headline with offers on form to convince prospects better.
Type of Lead Magnet
Several types of magnets are available; utilizing a specific one is up to markers. Each serves a purpose, and products related can utilize any of them. Organization has to research for a specific target audience and then analyze products that have value for those customers. Only then they would be able to choose a suitable proposal for them. eBooks, Trials, samples, discounts, videos and much more can be utilized by corporations.
Examples are available above; marketers can take help from the above-mentioned types; eBooks serve a purpose, but modern age has reduced the importance of books. Video attracts people far more efficiently; tutorial videos will have more audience than a booklet. So, it is up to the marketing team to decide which medium to utilize in order to persuade consumers. Choose something that is relevant to the product being sold by the organization. Experimentation would help with selection of the best type of magnet.
Create and Integrate With Forms
Once done researching, create the lead magnet that is relevant to the research done by your team. Creating a magnet might not be difficult, but research included is the real deal. Specialists recommend that organizations must create magnets that they feel they have expertise in. Research would provide a bunch of options, and it is up to marketers to choose one. So, choose what feels easy, and you have experience in it.
Experience would help in devising best for the campaign. If you have a team of writers, an eBook would be a great option. Photographers and camera operators with editors can create attractive videos. It all depends upon the type of experts available for content creation. Finally, integrate the magnets created with the ads or form that will generate information for the organization. Place on the right spot and give vibrant colors to the CTA button.
Conclusion
The article provides you with information regarding creation of lead magnets. They will help you persuade customers to submit their personal information. Cashing on a proposal is not an easy task. One must do research and create something that is relevant to their product or service. Magnet lead and conversion are possible if your proposal to consumers in the market is relevant and effective. Learn the process of creating an effective proposal by reading the whole article.