Companies require data to operate and trade with customers around the globe. Data requirements are filled through questionnaires on-site or offsite. Generating knowledge regarding customers is their primary objective, and there are several lead generation form examples that could help companies learn. Effectiveness of questionnaires matters because data is collected through them. Information means approach to customers and conversion.
Companies often lose real ideas behind them and fill them with unnecessary questions. Conciseness makes a form effective, right question asked in a well manner would definitely convert clients. Learning about their creation is essential for marketing teams.
What are Lead Generation Forms?
Questionnaires were utilized to gain information about customers against some offers. An offer is always required because people do not waste their time to fill data for nothing. A lead generation form requires planning and execution done through expert opinion. Organizations spend a lot on them, and if they do not work well, it is a massive loss for them. Corporations mostly need names and email addresses for follow-up, so adding minimum questions works well.
Sometimes, sellers require customer preferences and learning about it through forms becomes easy if you have expert help. Integrating two questions can help reduce stress over both sides yet gain more knowledge for producers.
What Makes a Lead Generation Form Effective?
There are several things that make lead generation effective. Data collection capacity and what type of data is collected, and how efficient that data is all matter when it comes to the effectiveness of questionnaires. The most important job is to collect information from as many people as it can reach. Placement over the right area where people can reach and provide information in exchange for an offer gives benefits.
Several things are involved, as we said earlier, that certifies the efficiency of a questionnaire. Following will give a brief review about them. It will help new startups with gaining more clients and reduce unwanted efforts. An efficient form helps companies increase their reach, and following are some qualities of a good form.
Outreach
Lead generation forms are effective if they reach enough people and generate enough leads. If a questionnaire doesn't connect with people as it should, then it isn't an effective one. So, companies need something that connects with people and persuades them to fill in information. If it's doing, then it can be counted as an efficient questionnaire. They should be enough to satisfy the needs of the company and keep the funnel flowing.
Conversion
Conversion of leads into regulars is the only thing an organization wants. If something is doing the job for them, then count it as efficient work. Conversion depends upon the data and acts on the data acquired. Sometimes information is not enough that minimizes the effects of action upon it. Both are interrelated and cannot work separately.
Information Collection
Information collection is the job of lead generation forms. Giving necessary data helps organizations reach out to the right people and target the right audience. If statistics coming through results are enough to satisfy the needs of marketers, then consider it a job well done. A questionnaire that does this job makes the job of the marketing department easy. Their actions have more support in the form of knowledge that boosts confidence. Information collection is an essential quality of a questionnaire.
How to Create Effective Lead Generation Forms?
Effectiveness of a lead generation form depends upon several qualities. A well-planned questionnaire is always successful and converts visitors into customers. Its job is to collect data, and if data collection works well, then it is effective. Rate of return over a form depends upon its quality. A customized questionnaire that has questions that fulfill companies' requirements is the form that matters; if the form does not have all data required, then it loses effectiveness.
Following are some qualities that should be included while making a form for marketing requirements. It would increase effectiveness and reduce cost.
Specify Information
A lead generation form depends on the information it can gather. However, it depends upon the company or the organization devising a new form to determine how much information they require. Information requirements depend upon various factors, and only the organization and marketing team can figure out the required knowledge. Most companies use names and email to approach a client and follow-up.
Only name and email address don't always make the cut. Companies need information about customer preferences, and for that, they need more data. So before preparing anything, one must consider the knowledge required from the users. Lead generation forms will only be effective if they satisfy the needs of marketers. So, first, producers must make a list of needs and ten integrate questions in such a way that a single question can satisfy a number of requirements. Forms that achieve all work better.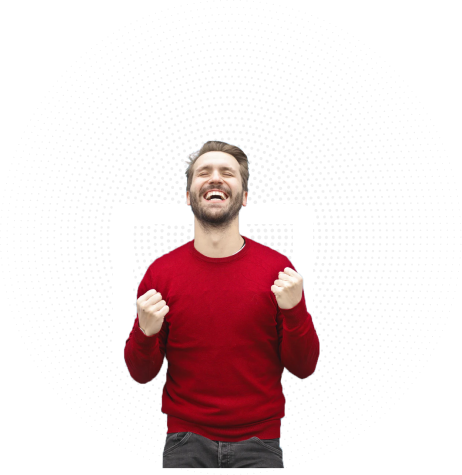 Need more warm leads ?
Outsource the routine process of lead generation with Periodix
Customize for Audience Type
Customization doesn't mean that you must change your landing page with each new customer. Although if it happens, it would be incredible and more attractive but the requirement is the type of client. A company often provides several jobs that resemble, but their functions are pretty different. To save costs, sellers often use the same landing page and questionnaire to gain information. This method is wrong, and such lead generation forms repel the audience rather than convincing them. So, such documents might reduce your performance instead of improving it.
One of the finest lead generation form examples in such cases is the form on Uber application. The company provides taxi service all over the world. Their platform is customized to meet all types of users visiting their application. Drivers and riders both use the same application; however, the registration form inquires beforehand and lands both kinds of people on separate pages. This saves time and cost and provides better conversion. Through customization, corporations can collect more knowledge about customer preferences.
Create Design
Companies often don't care about the design of their lead generation form. This happens due to lack of knowledge and experience. If you listen to experts, they believe that the website's design and any template used affect the performance of the business. The best way to make a compelling design is to match it with its surroundings. It should give the same look as the background if using the pop-up menu.
Design of answer boxes and imagery used to convince people also matters. The font being utilized and the size of the font, including coloring, affect the response of people. Well placed highlighted call-to-action button can improve leads several times. Bright colors are often used in CTA buttons to give them a distinct look. Marketers should place everything in a manner that looks good to the eye. Using a drop-down menu utilized in such a way that one doesn't disturb or block the other one. It affects the user experience. Facebook utilizes best designs and has best lead generation form examples.
User Ease
Organizations make forms that are easy for their use, ignoring the need of the client that provides information. Ignoring the needs of clients can cost a lot. An effective lead generation form is the one that provides feasibility to the user. A user might not have knowledge about the use of a website with several keys. Producers know about their audiences from the preliminary data. Using that data helps while making new questionnaires. Remove all hurdles that might affect users' responses. Questions asked should be easy to understand; clarity is essential throughout.
Some companies use prior knowledge to make questionnaires that are user-friendly. They try to reduce the burden on the client and shift it on their behalf. Companies use forms that use drop-down menus or are quiz types to reduce burden over users. They can fill in all details by clicking a few times over the screen. These types of forms are very successful in generating leads. Their response rate is relatively high compared to other types. eHarmony registration is one of the finest lead generation form examples out there.
User Reward
Why would someone provide their personal information to someone else? Answer is because they would get a reward for it. Lead generation forms are successful only when they have a substantial reward supporting them. Consumers compare the value of information provided vs the reward being awarded. If the reward for that offer is not enough, they won't provide data, and your strategies will fail. In order to gain knowledge from people visiting your website, producers must offer something valuable in return.
Free trial is often the reward offered by companies for the information provided by people. Free trial enables customers to know about the services they will be spending their money on. It not only benefits customers but also benefits the suppliers. They provide the best services to the consumers during their free visit, and this encourages them to buy again and again. Lead generation forms will only be successful if they provide enough benefits to buyers.
A/B Test
This test is not for users; instead, it is a test of the lead generation form utilized in the website. Organizations make questionnaires without knowing about audiences' preferences. Therefore, experimenting is essential and allows producers to learn more through mistakes. One learns better by doing stuff instead of sitting and learning Infront of a screen. Testing allows experimentation which enables better understanding of audiences. Producers get to test many designs, questions and rewards, and through analytics, they choose the best among them.
Knowledge is compulsory for a company that started new as they don't have preliminary data. Gathering information through experimentation is the only option. Use several designs and colors while experimenting with questionnaires. Marketing teams learn far better through experimentation; trying out many methods will help find best with lead generation forms. Audiences also differ in choice; targeting different sets of people with varying questions might give a solid answer.
Automation
Digitalization is evolving businesses shifting towards automation. Companies are adopting automation, reducing the involvement of humans in procedures. Reduction in human interaction increases production and reduces cost. Automation in lead generation form is also required to make them effective and impactful. Sudden work on data acquired can increase chances of conversion; link questionnaires to CRM software to make most of them.
Facebook enables corporations to launch successful campaigns over their platform. Data is acquired through paid ads, but to increase their effectiveness more, it allows CRM sync that lets you examine and work on data in real-time. People that fill in their data do not expect sudden action, but in case of sudden action, their trust would increase in the product. People want quick actions these days; a company that acts fast is trustable. So, linking lead generation form with CRM software helps companies gain something extra.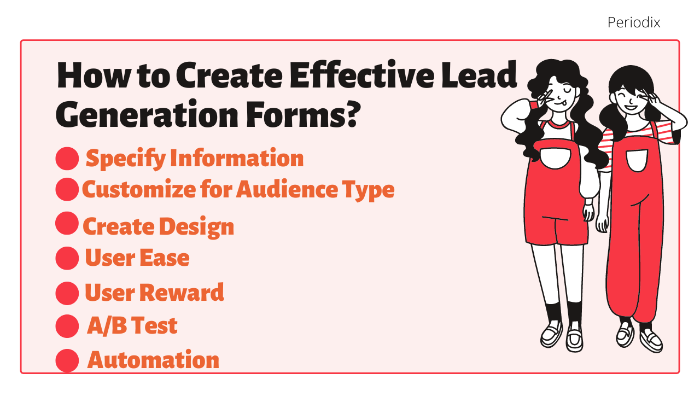 Conclusion
Above is the best method to create questionnaires that convert. All qualities required are laid out for marketing teams to learn and act upon. Planning is definitely required because companies are spending an insane amount of money on this campaign. Sometimes poorly placed questions can turn tables upside down; instead of conversion, they start repelling. Some excellent lead generation form examples are given in the article that helps and guide advertising departments while planning for the following questions. One thing that is common among all questionnaires is conciseness. Keeping things minimal helps it to reach out to people. Read and learn for better marketing strategies.