The goal of each business is to increase sales and gather more clients. Companies utilize several strategies to achieve this goal. Channing marketing strategies, purchasing new software or hiring experts, organizations do all to increase revenue. Marketing department and sellers utilize their expertise to improve conversion. Sellers repeat a single process daily but require huge efforts while performing marketing duties.
Marketers are responsible for writing pitches; creating new marketing pitches takes time and effort. They create new pitches daily, visiting the company's official website to check the mission statement and other details. Organizations should make employees' life easy by providing the material that helps during lead generation and prospecting. Employees' and companies' time is wasted when sellers spend time creating documents that the company could provide them as templates. Sales Playbook answers all documentation problems. Below you will learn more about it.
---
Sales Playbook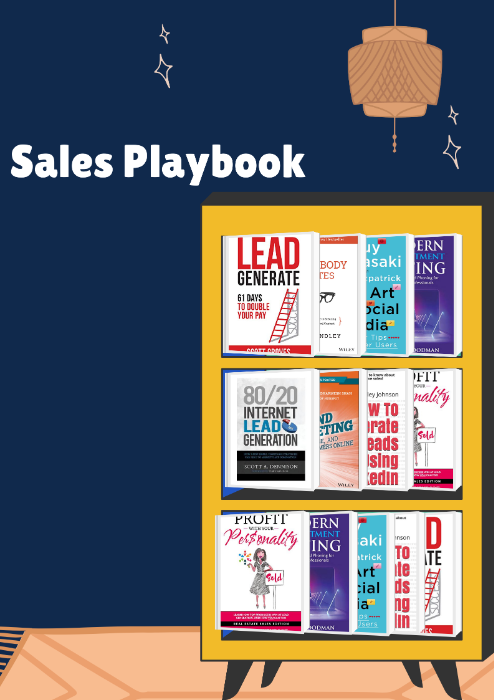 Sum up all successful business selling strategies and create a pattern that leads to success; you get a sales playbook. A document that has all successful strategies and tactics utilized by the company in the past. Only strategies that bring the highest number of clients are part of this book. Marketing department could use playbook as guidance, and hurdles in marketing and prospecting could be resolved through information present in it. Daily tasks reduce, which slows down performance; companies could easily improve client inflow and product outflow.
Sales playbook has everything required; sellers could utilize its brilliance for improving strategies. Single strategy doesn't always work; learning about previous successful strategies and integrating them with new ones bring better results. Playbook provides buyers persona; something reps could capitalize on. Once they know their target, persuasion and conversion become easy.
---
Components of Sales Playbook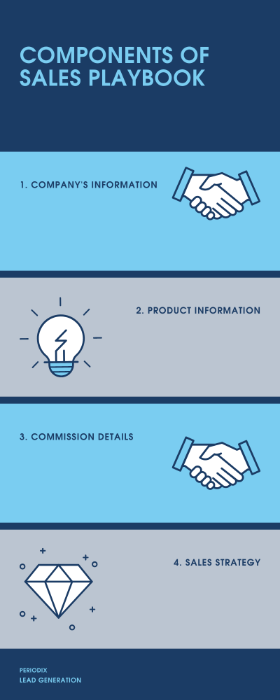 Depends upon company and the data it stores. Playbooks in different companies differ, but their structure and basic components stay the same. Basic components provide playbook performance ability; without them, they might not work. Below are some essential parts of playbook companies must include:
1. Company's Information
Sellers must be well informed about company; company's information is essential part of playbook. It includes basic company information, mission statement, organization chart, company's values and rules and regulations. Books require information regarding employee responsibilities, how each employee works and responsibilities towards the organization. Newbies could easily learn about responsibilities and company through the playbook.
2. Product Information
Businesses have more than one product, and information regarding all products and product types should be listed. Product pricing, benefits and importance toward clients should be added. Offers regarding bulk orders and discounts offered at certain times, all information should be part of the playbook. Sales department must know everything regarding the product and its pricing.
3. Commission Details
Employees working on fixed pay doesn't require commission details, but seller working for commission must be informed about their package. Add information regarding commission percentage and how much commission an individual could make. Rules and regulations regarding compensation packages and bonuses should be added for clarity. Human Resource department should provide extensive details to avoid future confusion.
4. Sales Strategy
Companies use different methodologies for different products, and information regarding each product should be available separately. Methodology that the seller would adopt to sell items must be listed. Which among transactional, traditional or consultative selling methods should be utilized while selling specific products. Details regarding methodologies make it easy for newbies to understand and perform. Methodologies are often based upon previous experiences, and best-performing methodologies are added.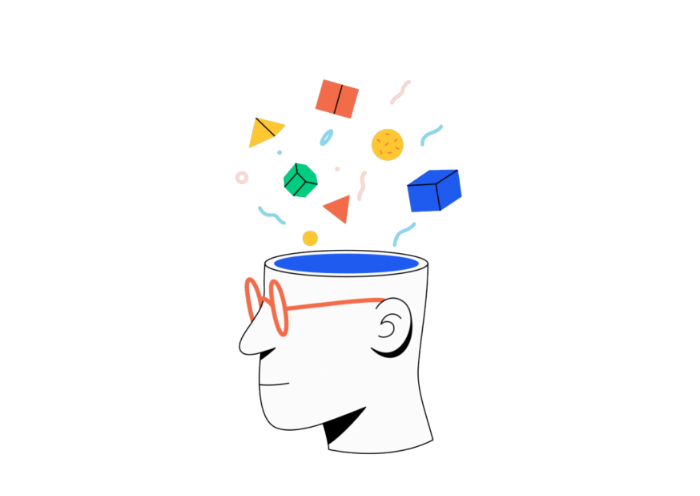 Need more warm leads ?
Outsource the routine process of lead generation with Periodix
5. Process Details
Start with lead generation, and add details regarding marketing and persuasion methods. Give details about prospecting methods and next steps. Define total route of buyer's journey, from top of funnel to bottom. Sales playbook should define lead generation process, prospecting methodology, method of pitching product proposals and information regarding conversion of prospects. Details regarding each step should be included in the book.
6. Buyer's Persona
Ideal customer profile (ICP) or buyer persona details the ideal clients. Compare each prospect with ICP, and the seller will understand the conversion chances. B2B sellers create buyer's persona to filter leads. Buyer personas for different products and market types reduce the seller's efforts. Sales representative doesn't waste time on each prospect; instead, specific people that have high conversion chances are approached. Information regarding buyer personas keeps changing; organizations must update this section regularly.
7. Sales Play
Inform sellers about their responsibilities, and sellers guide lead through specific steps to close the deal. Process is specified and same, but what could seller do to influence buyer? Add details of previous encounters and how sales reps could influence consumers' decision-making. Provide basic information regarding their role and specific encounter. This section differs from department to department; it defines the seller's role in buyer's journey.
8. KPIs
Making employees confident and enlarging areas of focus declines performance. Specify what organization require and let employees focus on it. Include key performance indicators that help specify the company's goal. Sellers find their area of focus; either they focus on leads or revenue. Provide specific indicators, so they can focus on them and perform better. Specified goals help improve the performance of employees in organizations.
---
Sales Messaging Playbook
Consider it part of the playbook; messaging playbook conveys the company's message. Messaging playbook has basic information about the organization and the message it wants to convey to people in the market. Messaging playbook is regarding brand and branding values. It seldom concerns sales; instead, it focuses on creating the organization's image. Sellers create it separately because it doesn't concern selling products. The messaging playbook focuses on delivering the company's message and creating a brand.
Conciseness and simplicity are essential. It includes information regarding the company's purpose and vision. Mission statement, values, problem statement, value proposition, brand story and key message is added to it. Elevator pitch is an essential part and completes the whole messaging book. All information included in this book is kept concise; detailing could ruin its purposes. Companies could change it based on marketer's requirements.
Sales Playbook for SaaS
Playbooks are universal; basic components and principles could be utilized in any business or industry; the devil is in detail. Our article provides information regarding basic components of playbook; companies in any industry could utilize information added in our article. SaaS companies work to sell softwares online, and subscription-based processes help companies earn revenue. Organizations take a customer-centred approach because subscription-based selling requires renewals.
SaaS process is pretty different from traditional product selling; no specific cycle is present to be followed. Buyers could jump from initial state to last, or they might negotiate after purchasing a subscription. Basic components of sales SaaS playbook stay same; however, the details in SaaS products differ. Dynamics of SaaS market keep changing; sellers have to adapt and learn, companies keep changing the rules and regulations to facilitate consumers.
---
Building Sales Playbook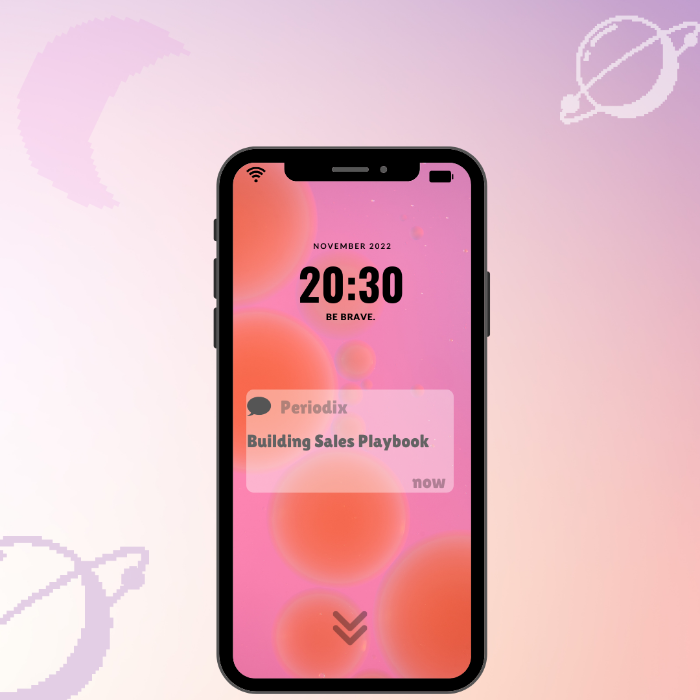 Successful playbook requires research, company couldn't create a successful playbook without investing in research. Research starts within the company; organizations must develop a team with experts from every department. Human resources, finance, operations, marketing and sales experts should band together to create a team. A team with representatives from every department could create a better playbook.
Start research from sales representatives, inquire about successful encounters with consumers. Collect details about successful encounters with consumers, gather data from all reps and create data charts. Find patterns, and create a successful strategy while keeping consumers' concerns in front of you. Playbook must-have details that aren't available online; give clients something new, something that sticks. Purpose should be to keep sellers well informed of any situation.
Importance of Sales Playbook
This whole article elaborates importance of a playbook for an organization. Marketing departments constantly struggle with repeating similar steps daily, creating product proposals. A sales playbook could reduce marketers' struggle by providing them with a baseline. Book documents the whole procedure marketers and sellers carry out, making it easy for new employees to learn and perform. Playbook could show new employees the basics of working, the basic process of gathering clients and prospecting. Employees could quickly learn when they have something to rely on.
How to Check if Playbook is Performing?
Performance of any methodology and strategy could be evaluated through its goals. Evaluate if utilized strategy fulfilled its goals, same goes for the sales playbook. Companies could track playbook performance by tracking objectives they fufil. Success rate shows if the playbook is performing well or underperforming. Gather data associated with the playbook, gather data and statistically analyze it to learn about playbook's performance.
Revenue collection and lead generation are key performance indicators that could help companies decide performance of paybooks. If these KPIs keep increasing, it shows the book is performing well and strategies defined are successful. However, in the end, if the revenue stream declines and lead generation also decreases, it indicates that sales playbook must be reconsidered. Underperforming shows that research done while creating a playbook wasn't enough; more deep research is required for better performance.
CRM Support
Like all departments in the company come together to make business successful same goes for marketing. All marketing components should come together and work in sync to improve performance. Organizations utilize sales playbooks to improve employees' performance; however, without automated tools, playbooks won't make any difference. Businesses are going digital, and therefore using online tools could help improve their performance. An underperforming playbook might just require a boost of CRM instead of changing the whole book.
CRM could help fill the cracks that allow prospects to slip away; organizations utilize playbooks to define a successful path. CRM could help pave that road better by automating your efforts. Integrating a playbook with CRM helps understand the basic problem in playbook creation, so companies can improve them.
Conclusion
The sales playbook is an important part of marketing efforts initiated by companies. Playbook encompasses all important details sellers require to have successfully persuaded clients. Playbook provides information regarding the strategy to utilize and details regarding the whole process. Messaging Playbook is also created to make brand name and marketing purposes; it has all information required to create brand name. The sales department utilizes this playbook to boost performance in all areas