Economists used to believe till 1930s that there was always full employment in economy because each person who goes out to find employment finds it. After the 1930s great depression, one thing became certain that full employment is an oasis that didn't exist; after the great depression, debate about finding employment increased. Unemployment exists, and finding job is a competition; only few succeed. Education institutions which are supposed to prepare people for future, aren't focused on this. Job search sites are available, but students fresh out of college don't even know how to utilize them.
Is There an Ultimate Method of Finding a Job
Unfortunately, no, there isn't any ultimate trick to finding a job, but some tips and tricks are available that could help you find jobs easily. Finding employment has become somewhat easy in current era as job search sites are available, making it easy for candidates to find an opening in different industries around the world. If one country doesn't have work that suits your career choice, look for job internationally. Internet has turned globe into a global village; a person can be around the world in 24 hours. News travels faster than blink of an eye.
If you are looking for ultimate trick to finding employment, then you are at a wrong place; there isn't a place in the world that could guarantee a job except magician. Each industry has its rules and requirement, and achieving such requirements is the only method to attain job. Search on Job boards and apply using certain methods, and you will land a position successfully. Follow this article if you aren't still able to find work.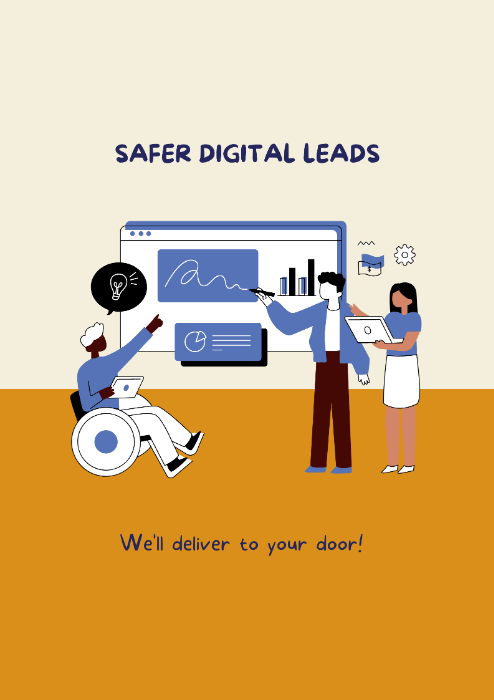 Start your lead gen boost with Periodix!
Best Methods to Find Jobs
Several methods are available that could help candidates land a high-paying position. Students should begin by building network or applying for openings through job boards. However, application method through such channels also requires a certain approach. This article will help newbies find best approach. Often experienced worker doesn't know how to land jobs; they land first by luck and struggle while shifting companies. Communication is essential; one must know method of selling one's self.
Some tricks for finding jobs for both freshers and experienced workers are provided in the article. Read carefully and apply these methods to find a high-paying opportunity. Begin brightening future because no one is coming to brighten it up.
Groom Yourself
Grooming one's self means getting proper education, training, and experience if looking forward to landing a high-paying job. Education and training are very important, but the experience isn't always available. So, learn how to groom yourself:
Degree
Complete your degree, a concept of jobs for experience is getting widely accepted, but on job search sites, requirements are available. Candidates apply for jobs by looking at salary and other opportunities and reading requirement section first. Some people apply fresh out of college, and some apply during studies; jobs that require a degree will refuse your resume at first stage. Your resume won't find space to fit in. Even if required degree is available, if certain certificates or courses aren't completed, you can't land job. A teacher who applies for a job internationally without TEFL seldom finds a job.
Training
Training in certain areas is required, proper training increases chances of employment. Job posting websites don't list training requirements, but candidates must learn themselves if they are required to train. Most companies prefer people who have certain training because it reduces costs for companies. Cost cutting is what companies look forward to, helping reduce cost and find your employment chance double up. Train first applies later, and don't waste time running after false hopes.
Experience
A certain level of experience is required for jobs, and gaining experience is possible only through internship programs. Companies hire fresher or candidates still completing their studies. Companies hire them against low wages, and sometimes they aren't paid. Companies pay less and train them to provide them with field experience. Internship is essential in several study programs around the globe. Job search sites also list internship offers but mostly without any salary or benefits.
Networking
Networking is something that acts faster than any computer network; job landing is easy through network influence. Start building network as soon as you enter college. Define your future goals and start building relationships with people that could influence jobs. Job boards post job openings daily, but employer behind those advertisements doesn't know you personally. A position suggested by a peer would be a place where employer might have firsthand knowledge regarding you. Friends, relatives, and colleagues could influence job applications.
Build Network
Start building network from home; ask siblings and parents if they know about jobs. Ask teachers; they could be your best advisers and might help you land job. Utilize social media apps; LinkedIn is best social media site that could help connect with professionals. Instead of looking for jobs on job search sites, ask people if they know about any vacant seats. Building networks starts by building good relationships, being polite and ready to help but always staying professional in every sense.
Networking Events
Educational events and seminars are perfect places for candidates to connect with people. Employers are present at such events, showcase talent to impress employers, a single networking event could turn out to be better than thousands of job search sites. Attend alumni meetings of schools and colleges, learn about current condition of your old friend and add people who could help you in your list.
Job Referring
Don't create network for chatting and hanging out; pinch them to find work for you. Ask your network to refer any job that opens your way, use your network influence while applying for job. As said earlier, employer knows about your when referred for a job. Instead of impressing employers, build a relationship with them that would last even if opportunity is lost. Future openings might have your name as top priority.
Create Attractive Resume
Every candidate knows that resume is most important part of landing a job successfully, but how many follow it. Students must be reminded daily that their resume should be updated; even after working for several years, resume of some individual shows them as fresh candidates. People don't care to update their resumes; instead, they utilize single resumes their whole life. Some job boards allow resume creation online; one-click application method helps apply for several jobs at once. However, candidates sometimes forget to update their resumes with time.
Often notices, candidates utilize Curriculum Vitae instead of their resume; there is a huge difference between both. Companies require a resume where focus is on skill and experience rather than your details educational history. Keep resume to a single page; not possible, keep essentials on cover.
Contact Companies Direct
Resume is your introduction that takes a route from job search engine sites to employers. Several thousand resume reach companies for an opening. HR department doesn't have time to read each resume with details; they check requirements and call-in specific people for interviews. Don't let your resume introduce your character, look for walk-in interviews and knocks on companies' doors. An impression left in person won't have the same impact through CV. Studies suggest that people who contact companies directly always have higher chances of landing a position.
Confidence and communication are key; job boards can't represent that, resume sent through such websites couldn't show the attitude and passion a candidate has. Each person completes their education, but often toppers don't have the knowledge that a low grades student has.
Job Search Sites
A method highly recommended by experts; not every person has ability to create network, and not every person is ready to walk in on an interview. Job boards are online websites that help candidates find employment opportunities. Several types of websites exist that are preferred for special functions; following are the types of websites that could help find jobs:
Domestic Search engines
Such sites have domestic job postings, listing on such sites is for companies that exist within borders. Such websites exist in almost every country; each country has a specific domestic job searching website where people from all industries can find jobs. Industry-specific and general websites also exist, which is another topic completely; utilize such websites to find openings within country. Check for details first before applying for a job opening.
International Search Engines
Some websites are available on internet that provides international employment opportunities for people around globe. CareerJet, indeed and several other job boards exist that provide position opening for high-paying jobs around the world. Developing countries have high rates of unemployment, such websites could help people find employment opportunities abroad. Utilize attractive resume and use better communication methods to guarantee a job for yourself.
Job Fairs
Such events are organized around the world to minimize gap between employer and employee. Employers and employees are gathered in the same place to create employment opportunities, recruiters from all industries gather at such events to find diamonds among people. Some events are industry specific, where people from specific industries gather to look for opportunities at both ends. Such events are more fruitful than any job postings. Attend such events to improve communication and learn what employers are looking for.
Such events are places to showcase talent; begin by searching about events, which companies might be attending the event, and their job postings. Dress professionally while attending such events and communicate with people. Showcase the talent you are and show them that there is a need for you.
Social Media Power
Social media has become an important part of human life; people spend most of their time on social media. Facebook and Instagram are two massively popular social media channels. Utilize their power and learn about the employer. Find details about their company, check preferences and then apply for an opening through any job boards. A company's online community shows important details which might increase chance of application acceptance.
LinkedIn is a social media website that specifically aims at building professional networks and helping people find jobs. It not only a job-finding website but also helps people create networks. Connect with people on LinkedIn and create a strong professional network to help you get a position in desired firm. Job postings on LinkedIn are suggest by the site based on user profiles.
Employment Agencies
Such agencies exist around the world, such agencies help people land jobs. Sometimes businesses contact them and request them to find staff for their business. Employment agencies are pretty different from job boards. They charge customers and guarantee jobs in desired industries. Some employment agencies are industry specific and don't do employment for other industries. They have full control over employment opportunities that come their way.
Build connections with such agencies, and purchase their services to get yourself inside a company. Finding a job is hard, but utilize recruitment agencies as a last resort for finding employment.
Conclusion
Job postings are available everywhere on the internet; however, often, people don't know the method to land a job. Unemployment is rising, and sometimes, people with permanent jobs have to vacate their positions. However, finding job after working in place for so many years is difficult; however, it isn't if you follow method listed in this article. Job boards have all kinds of full-time and part-time jobs, find them and get employed.