Education doesn't provide jobs; students have to fight for them. Educational institutions educate about the field but don't enlighten kids on how they would earn from it. Earning is related to employment, which is possible with practical knowledge; however, institutes fail to provide students such knowledge. In practical world, they are left with stress and tensions. Finding a job is a difficult task, and there are several methods to gain employment. Job search sites and boards can help find better opportunities to get employed. Job fairs and walk-in interviews also help get employed. However, this article will provide information about the best websites to find work.
Best Website To Find Jobs
LinkedIn is top website in the world to find employment; it's a networking social media site where employees and employers meet. Candidates could showcase their work, find opportunities, and get employed. LinkedIn is not just a Job board; it's a social media website for networking. Connecting people with companies. Almost all companies have profiles on it; some companies only post opening on LinkedIn. LinkedIn works as another social media website; one can post regarding work and gain connections. Through connections, candidates create a network of links that help them find jobs.
LinkedIn helps find full-time and part-time jobs, and along with that, people find freelancing jobs on the website. LinkedIn provides space for people to showcase talents, and companies show their policies and opportunities for employees. Employers and employees learn better about each other through the website. Connect and create a social network that would help you get employed.
Top Job Posting Website For International Employment
Internet is full of hoax websites; some even charge people but don't provide employment opportunities. This article is for people looking for employment and wants to know about best websites to find jobs. Some companies in developing countries offer employment opportunities abroad and charge people, however, doesn't deliver much. Such companies destroy people's hope. Several boards online also claim to provide overseas openings but don't deliver. One has to look deep to find the best website; well, this article has done the job for you. Following are top job boards for international employment:
Indeed
A worldwide website where one could find jobs around the world. Founded by a group of youngsters in 2004, Indeed has become one of the top Job boards for people looking to get employed. More than 200 million people find jobs through indeed. Every second, 9 new jobs are posted on the website. In several countries and huge number of listings, still, the website is free. It doesn't charge users a single penny for utilizing its services and finding jobs. So, from freshers to experienced workers, all could find jobs through Indeed.
It has a huge number of people online every second applying for opportunities, which means competition on website is high. Indeed, is best for experience but if you are fresh candidate, then try other websites.
CareerJet
Looking for a job internationally, take help from CareerJet, a website that has expertise in providing people international opportunities. Often some careers don't have a bright future within one country while there are better opportunities for that career in the other one. Job search engines like CareerJet provides better options for people. Find jobs across the globe with a single click, and visit the website to learn more about its work. Job openings are divided into categories, which makes it easy to find the right place. Companies across the world post opening on this website, and candidates can apply for them for free.
Create a resume online and apply for jobs with one click; personalized resumes could also be created to increase chances of employment. Indeed, doesn't work well for freshers, but CareerJet has opportunities for freshers and experienced both. Signup on CareerJet and jet away for a better career opportunity with this job board.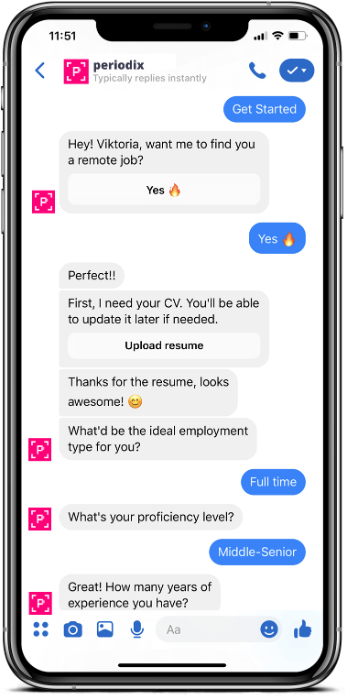 Start your your job with Periodix!
CEO Worldwide
A website founded in 2001 has been working around the world to provide opportunities for people. CEO Worldwide is an exclusive job board where only executive-level employees are provided job opportunities. Candidates have to provide details on the website and create a resume, and once approved, they can further look for jobs on the website. So, candidates must pass the website's requirements to be eligible to apply for a job opening on it. Exclusive permanent and contract-based jobs are posted on the website.
Companies from different industries work together with CEO Worldwide to find experienced and skilled executives to improve businesses. Opportunities from every industry are available, and finding a job is guaranteed. 20000 plus executive jobs have been provided to people around the world in different countries. People can connect with this job posting website from anywhere and find jobs in the best countries.
Teach Away
Teaching industry isn't widely considered a profitable industry, teachers aren't provided good salaries, but in some countries, the future for teachers is very bright. Teach away is one of the best job search engines that could teach, train, and help teachers find jobs across the world. Tech away has different types of courses that teachers could learn and improve their chances of employment. Start by creating a profile online that allows website to distinguish you, use one-click application method, or create personalized applications for openings.
It is the best website for teachers if looking for international opportunities. Teach Away has a Facebook group where people can interact and learn about trends in different countries. Sign up on the job board and start to apply for ESL jobs across globe. Sign up now without any charges because signing up and applying for jobs is completely free. Teachers, let's teach away in different countries with better salaries across globe.
Expat Network
Expat Network a network created for people working abroad. The job search website provides several types of free resources to ex-pats. Made in 1989, the website has been serving people worldwide. Finding jobs across the globe has become easy through Expat. Network not only provides job opportunities but also helps people adjust to the new country. Jobs from almost all industries are available on the network, and one can catch plenty of good resources on the website.
Expat is not just a job posting website; it a resource pack that helps people adjust out of country. It creates a network for people and helps manage finances. Blog posts on websites allow people to learn new things and get better with time. Coordination becomes easy with Expat; the best thing about the website is that it's free for job seekers.
USA Jobs
Looking for jobs in USA, USA Jobs could be the best option for people across the globe. The job search engine provides jobs across different industries. People domestically and internationally could find jobs with this amazing website. Government employment opportunities, along with private openings, are available where candidates can apply easily. Salaries of different jobs range according to area and responsibilities.
Website works well for both freshers and experienced professionals. USA is a country that allows people to watch dreams and fulfill their US dream by creating an account on the website and then applying for different jobs. Find a job in US and complete all of your dreams. US citizens could also apply for jobs. Find the best job in US with this job posting site and complete your dreams.
GoAbroad
Last site to find work abroad is GoAbroad. The service was created in 1997 to provide better job opportunities for people. Over time it has become one of the top work-finding websites in the world. GoAbroad has provided employment to hundreds of thousands of people across the globe. Job listings are available from different industries, and fresher could find internship opportunities abroad; however, some of these opportunities are without payment.
GoAbroad provides medium-level jobs; high-paying jobs seldom appear on websites. Candidates have to create an account on website by providing personal information. Create a resume on website and start applying for job openings. The job posting website provides you suggestions of openings by matching them with your profile.
Method To Land International Jobs
Job boards could help find best jobs; however, it is essential that one knows method of landing an international job. Employment opportunities often come our way but we doge them by not being prepared for them. Following tips and tricks will help you land perfect jobs for you. As mentioned earlier, educational institutions only teach students instead of preparing them for future. Read below to learn about tricks for landing a good job:
Education
Most essential factor that could influence your job application is your degree. Look for requirements in advertisements, and see what level of education the company requires. If you have same level of education, then your chances of landing job increase. Some jobs require training after degree completion. If you have complete training, companies will feel confident to hire you. Check your resume yourself; if it looks attractive and suitable for the position if yes, then apply.
People apply for positions by looking at salary, most important part of advertisements are requirements. Job search sites show requirements in bold letters, so people don't apply for jobs they would never land.
Experience
Experience matters, and it is something that would definitely help when landing an international job. Job boards have requirement sections where experience requirements for that position are listed. Experience shows how much capability one has in their work. A person with several years of experience would always be preferred over newbie. Check for the experience requirement for a job, check your experience if it matches, only then apply for it. High chances of employment exist if candidate has better experience than required.
Gain experience by working at entry-level jobs; once you have that much experience that is required by international companies, then apply. People apply without experience, which is one of the biggest downfalls, and they aren't able to land jobs due to this reason. So, gain experience and then apply for any job you want. Job search engines are only fruitful if you have what it takes to become part of an MNC.
Resume
Resume is initial introduction to employer; job search engines allow one to create online resume. One could use that resume to apply for all jobs; one-click application format is best for freshers; however, better positions require a personalized resume. Create a resume aimed at that specific position. Each application is opportunity to go abroad and work internationally. Introduce as your audience want the introduction, not what you want to say.
Creation of attractive resume is important; add certifications and work experiences. Create portfolio that shows employers your talents and guarantees jobs. A good resume could do 50% job, and rest of 50% is the interview and other formalities.
Communication
If applying to foreign country, it's essential that you know their language. Applying for a job in China, one must know Chinese because very few people in that country speak English, and to survive in competition, you must know the local language.
Conclusion
Job search engines connect employees and employers, the list provided in article has top boards listed. However, landing job solely depends on your qualities. Methods are providing to land a good position if you follow these tricks you can easily get employed in an international firm. Visit any of the websites listed above and search for your industry, apply for jobs, and get employed. Firms all over the globe are waiting for you; start applying now.